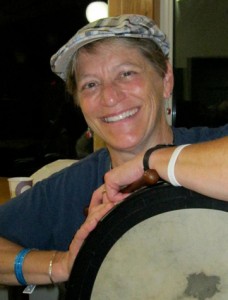 My first love for art can be credited to my fourth grade teacher, Mrs. Wilbur.  She shared her own love of the masters each week by giving us a lesson in art history accompanied by a post card featuring the work of the artist of the week.  I still remember getting Starry Night by Vincent Van Gogh who remains one of my favorite artists to this day.
I did not have  formal art training in school, but did spend many lazy Saturday afternoons with a sketch pad and charcoal.  As an adult, I enjoyed the artwork of others, but the sketch pad had long since been lost.
Through my daughter's art lessons and my friendship with Barbara Bellows, my interest was rekindled in picking up a drawing pad.  What started out as weekly drawing lessons soon became lessons in pastels and watercolor.  "Art night" became a weekly ritual that we enjoy to this day.
I enjoy painting seascapes, landscapes and abstracts using both pastels and acrylics.  Many times the piece I am working on takes me back to a special moment; other times, it takes me totally new and unexpected places.
My work has been shown in Vermont, New Hampshire, Connecticut, and Maine and is currently hanging in private collections throughout the Eastern US and Quebec.
I live in Orford, NH with my husband, Don, our dog, Jesse, and our cat, Saku.  We love our New England countryside which provides me with much of the inspiration for my work.
Thanks for your interest in my work! Please feel free to contact me!
– Robin Weisburger